 40 Days of DragonCon (Day 4) – Rox's Survival Guide: Log Entry 001 – The Unique Geek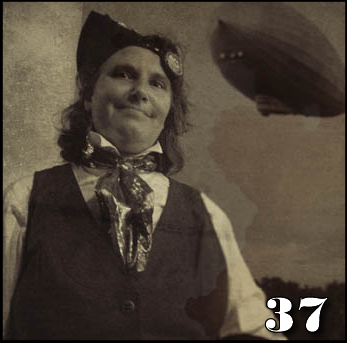 Dragon Con Survival Tips by Rox of Spazhouse
As someone who attended Dragon Con for ten years, I have made some notations on what works and does not work when attending a very large convention.  These are just suggestions and not to be written in stone as these items worked for me they may not work for you.
Log Entry 001:  A GOOD BREAKFAST
If you are on of the attendees who go to many, many panels with little or no breaks in between, I suggest a very hearty breakfast. I don't mean a power bar and some Gatorade. I mean a full eggs, bacon, juice, pancakes stomach busting breakfast.  With the walking that is involved you will burn off most of it.
As for lunch, a large fruit smoothie ties me over. This will allow you to make it through the day without having to stop for lunch and miss a panel. There are plenty of places for breakfast. The Hyatt and the Marriott both have good breakfast buffets. The prices run about $18.00.
If you are feeling adventurous the Landmark Diner, 60 Luckie St. NW is a number of blocks passed the park where the parade forms is a great diner. Prices are very reasonable.
Other breakfast places that serves breakfast but not so heavy a fare:
Corner Bakery Cafe' Across the street from the Hyatt on Peachtree.  Bonus: They have free Wifi (or the last time I was there it was)
Caribou Coffee 303 Peachtree Street
Dunkin Donuts 303 Peachtree Street
Starbucks now offers breakfast sandwiches that are not have bad. They are on the small side, however.
Think of Dragon Con as a marathon and not a sprint. You will be up for hours and hours with a little or no break during long stretches of the day. Fueling up is very important!