 40 Days Of DragonCon (Day 12) – Podcast Interview: Scott of the Electronic Frontier Forums Track – The Unique Geek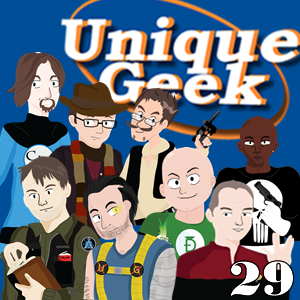 As part of our 40 Days countdown we will be interviewing various directors of the DragonCon Fan Tracks. Joining me, as usual, is Leigh of the X-Track.
For this episode we have Scott, the Electronic Frontiers Forums Track Director. Scott shares with us some common misconceptions of the EFF Track along with insight into some of the interesting conversations you can look forward to hearing.
For more information on the Electronic Frontier Forums check out the Official Site (http://www.efforums.net/) .
As always, we welcome your feedback at:
Email: thegeeks[ at ]theuniquegeek.com
Comment Line: 813-321-0TUG (813-321-0884)
Skype: theuniquegeek