 40 Days Of DragonCon (Day 16) – Podcast Interview: Kelly Of The American SciFi Track – The Unique Geek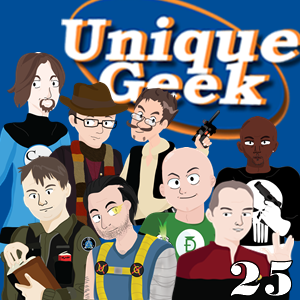 As part of our 40 Days countdown we will be interviewing various directors (and some panelists) of the DragonCon Fan Tracks.
In this issue we feature Kelly of the American SciFi Track.
Leigh joins me as we chat with Kelly and discuss what belongs in American SciFi and what doesn't. We learned that apparently there is some super complicated formula that was devised by a team of scientists in the basement of MIT during a Red Bull binge that is used to figure out where Stargate goes.
Email the geeks at: thegeeks[ at ]theuniquegeek.com
Comment Line: 813-321-0TUG (813-321-0884)
Skype: theuniquegeek