 40 Days of DragonCon (Day 20) – Serv Says – The Unique Geek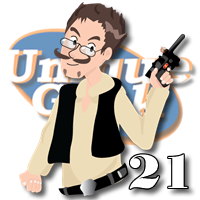 So you need a break from DragonCon?
I'll be the first to say I LOVE DragonCon. I love the shear number of folks with interests similar to mine. I love the costumes (especially at night). I love the generic viagra online drugstores panels, the dealer room, and the vendor room and….well let's be honest here for a sec.
Yeah I love all that stuff, but dammit, sometimes I just need a break, and as I have grown up, some of my favorite "Non-geek" activities are SPORTS!  Especially Football. To be even more exact, College Football!
So you need a break from the pure chaos that is DragonCon…no problem. Find your way to the Marriott, go up from the street entrance level and find High Velocity. This is a huge sports bar. They have a great selection of beers on tap, and in bottles. They have full liquor, and I would guess they have wine too…but come on, you are in a sports bar!
Have a beer!
Ideally you will be able to amble on back to the back room, where the entire wall is nothing but TV monitors and has nothing but College Football games on it all day Saturday. The room is dark and cool, the beer is cold and this is just what the doctor ordered for a geek with a College Football Fetish…like ME!
Feel free to swing into High Velocity, I want to catch the Michigan Wolverines football game and I am betting they will have it queued up and ready for me!
See ya there and we'll raise a glass!
CHEERS!