 40 Days Of DragonCon (Day 29) – Podcast Interview: Derek of the Skeptic Track – The Unique Geek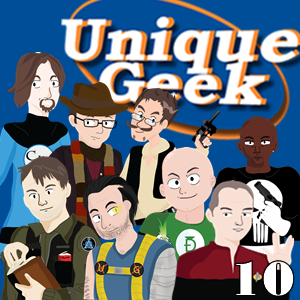 As part of our 40 Days countdown we will be interviewing various directors (and some panelists) of the DragonCon Fan Tracks.
In this issue we feature Derek from the Skeptic track.
Leigh joins me in being all sorts of scientific and truthful as we chat with Derek. Join us as we uncover the facts behind the Skeptic track and Derek tries to hide that he is a fortune telling alien ghost hunter.
Be sure to head over to the official Skeptic Track website to get the latest happenings.
Also, be sure to check out Derek and Swoopy's podcast – Skepticality.
Email the geeks at: thegeeks[ at ]theuniquegeek.com
Comment Line: 813-321-0TUG (813-321-0884)
Skype: theuniquegeek
Click Here To Subscribe Through iTunes