 40 Days Of DragonCon (Day 32) – Podcast Interview: Widge And Ken – The Unique Geek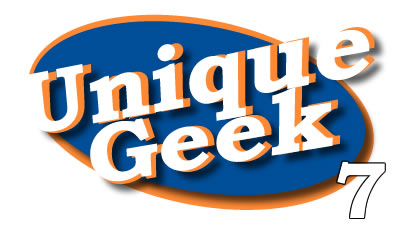 As part of our 40 Days countdown we will be interviewing various directors (and some panelists) of the DragonCon Fan Tracks.
In this issue we feature panelists and moderators extraordinaire: Widgett Walls (NeedCoffee) and Ken Plume (QuickStopEntertainment).
I am stil unsure of what Leigh and I set out to accomplish when interviewing Ken and Widge. I can say I don't think we accomplished it. Instead, we ended up on going on a journey of funny that was only vaguely related to the topic of DragonCon (so basically like any panel they are on).  However, we do get the added bonus of learning Leigh's secret power… and now I wish I could un-know it.
If you haven't ever been subjected to Ken and Widge's madness be sure to check out: Nuts On The Road, Weekend Justice, The Ken P.D. Snydecast, or follow them on Twitter (@Widgett , @KenPlume) .
(While your at it, follow @JonBoutelle and @LeighBC … just saying)
Email the geeks at: thegeeks[ at ]theuniquegeek.com
Comment Line: 813-321-0TUG (813-321-0884)
Skype: theuniquegeek
Click Here To Subscribe Through iTunes
Click Here To Subscribe Through Juice and Other Podcatchers
Sponsor: Try GotoMeeting free for 30 days! For this special offer, visit www.gotomeeting.com/techpodcasts

[Editors Note: Sorry this is late going up – Life got in the way… have a good one.]