 50 Days Of DragonCon (Day 9) – Kevin: MMORPG Track Director – The Unique Geek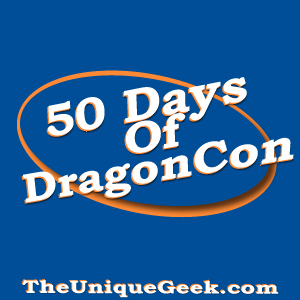 It's day 9 and Leigh is still tanning herself on vacation, so joining Jon for this podcast is the one and only Candy-Coated Princess of Darkness herself, Kim!
In this podcast, Jon occasionally asks DragonCon questions while Kim and Kevin discuss all things gaming.
It is truly a case of how 2 folks that don't know each other, but share a deep common interest, can hit it off right from the start. It is what is really at the heart of what makes D*C so amazing.
Kevin can be found at the official Fan Track Site
Kim can always be found on XBox and NeedCoffee.com
If you are a veteran of D*C and would like to be on the podcast to share your experiences – drop us an email at: 50days [at] theuniquegeek [dot] com.
Have a question for the directors or maybe something you want us to try and get info on? Then leave a comment, email us, or call the comment line/Skype.
Email: 50days[ at ]theuniquegeek.com
Voice mail: 813-321-0TUG (813-321-0884)
Skype: theuniquegeek
Facebook: facebook.com/TheUniqueGeek
Join our discussion group at: listserv.theuniquegeek.com
Podcast: Play in new window | Download
Subscribe: Apple Podcasts | Google Podcasts | RSS
Subscribe via iTunes OR via Some Sort Of Other Feed Thingie
The cast members in this issue can also be found here:
Jon – Twitter
Leigh – Twitter – Need Coffee