 50 Days Of DragonCon 2012 (Day 42) – Matthew: Independent Film Festival and Track – The Unique Geek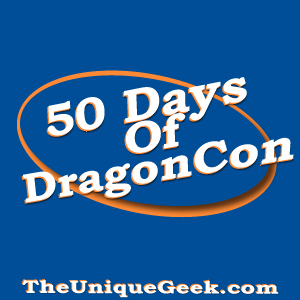 NOTE: We had some technical difficulty in this episode. The sound is not up to its normal mediocre level.  I apologize to our listeners and to Matthew (but not Leigh… I blame her 🙂 ).  There is a ton of good details in this episode, so thank you for listening.  -Jon
It is the day that is the answer to everything, which means that Jon and Leigh have forgotten what the question was.
Leigh is ready for her close up so we call on Matthew, Director of the Independent Film Festival and track. We discuss all of the great features and shorts that he will be shoeing at the con. We also talk about how comfortable the viewing theatres are, how the films are picked, and rehash Jon's general 'meh' towards Casablanca (and why it is not the only thing he is  wrong about).
You can get more info on the DragonCon Independent Film Festival here:  Official Website, Facebook,  and/or Twitter
Have a question for the directors or maybe something you want us to try and get info on? Then leave a comment, email us, or call the comment line/Skype.
Email: 50days[ at ]theuniquegeek.com
Voice mail: 813-321-0TUG (813-321-0884)
Skype: theuniquegeek
Facebook: facebook.com/TheUniqueGeek
Join our discussion group at: listserv.theuniquegeek.com
Podcast: Play in new window | Download
Subscribe: Apple Podcasts | Google Podcasts | RSS
Subscribe via iTunes OR via Some Sort Of Other Feed Thingie
The cast members in this issue can also be found here:
Jon – Twitter
Leigh – Twitter – Need Coffee