 50 Days Of DragonCon 2012 (Day 49.5) – Need Coffee Dot Com's : Help Me Rox! – The Unique Geek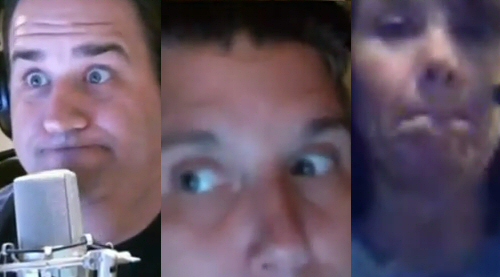 Jon and Leigh are back with yet another bonus episode and this time they brought backup! This time Leigh is the guest on a very special episode of Need Coffee dot Com's Help Me Rox starring Rox Of Spazhouse!
Rather than me make up some silly thing that sorta passes for a description, why don't you just head over to NeedCoffee.com and read what Widge said?
…Give the show a call at404.382.0769 or on Skype at Need Coffee Live or even send it via email to help me rox (at) this domain dot com. If you can't figure out how to translate that into a working email address, then Rox can help with that too–but you'll have to use the phone number.
Find Rox's airship parked here: NeedCoffee.com and Twitter
Jon hides under this rock:  Twitter
Leigh flits about over here:  Twitter – Need Coffee
There is also The Unique Geek Facebook and Twitter as well as the Need Coffee Twitter and Facebook
[PS – Sorry if you got this in your player/feed twice… it just means you love us that much more!]
Podcast: Play in new window | Download
Subscribe: Apple Podcasts | Google Podcasts | RSS
Subscribe via iTunes OR via Some Sort Of Other Feed Thingie
And there is video evidence for the inevitable court case.