 50 Days Of DragonCon 2012 (Day 50) – Bobby: Convention Operations – The Unique Geek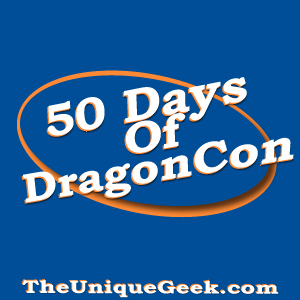 Look, we all know no one is reading these descriptions, lets just assume that Leigh and Jon have done something Convention Operational… oh I know, they are undercover and the name of the mission is Operation: Convention.
Yeah, let's go with that.
Spy master (sure, why not) Bobby, Sr. Director of Con Operations, guides the duo through the perilous word of behind the scenes at DragonCon. They tackle topics such as secret room keys, the history of the con, judging judges, the Holy Grail and … wait does anyone else hear that echo?
Have a question for the directors or maybe something you want us to try and get info on? Then leave a comment, email us, or call the comment line/Skype.
Email: 50days[ at ]theuniquegeek.com
Voice mail: 813-321-0TUG (813-321-0884)
Skype: theuniquegeek
Facebook: facebook.com/TheUniqueGeek
Join our discussion group at: listserv.theuniquegeek.com
Podcast: Play in new window | Download
Subscribe: Apple Podcasts | Google Podcasts | RSS
Subscribe via iTunes OR via Some Sort Of Other Feed Thingie
The cast members in this issue can also be found here:
Jon – Twitter
Leigh – Twitter – Need Coffee