 50 Days Of DragonCon 2013 (Day 12) – Jill – Kaleidoscope – The Unique Geek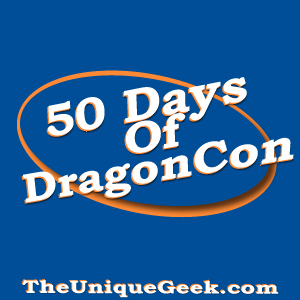 Today on the 50 Days of DragonCon, Leigh and Jon chat with Jill, Track Director for Kaleidoscope.
Kaleidoscope is the track dedicated to 'tween' media programming.
We discuss new room locations, why DragonCon is not a baby sitting service, and stumble across the greatest idea for a kids cartoon ever!
As an added bonus, we get to experience the wonderfulness that is Skype.
Be sure to check out our Facebook, Twitter, Listserv, and Google+ social media thingies.
Have a question for the directors or maybe something you want us to try and get info on? Then leave a comment, email us, or call the comment line/Skype.
Email: 50days[ at ]theuniquegeek.com
Voice mail: 813-321-0TUG (813-321-0884)
Skype: theuniquegeek
Facebook: facebook.com/TheUniqueGeek
Discussion Group: listserv.theuniquegeek.com
Podcast: Play in new window | Download
Subscribe: Apple Podcasts | Google Podcasts | RSS
Subscribe via iTunes OR via Some Sort Of Other Feed Thingie
The cast members in this issue can also be found here:
Jill – Facebook – DragonCon – Twitter
Jon – Twitter
Leigh – Twitter – Need Coffee