 50 Days Of DragonCon 2013 (Day 13) – Galleries Galore – The Unique Geek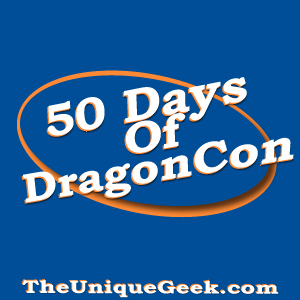 The most popular activities at DragonCon are by far people watching, followed by drinking, and then taking lots of photos… so that you can remember the people you watched in the first place.
The inter-webs has no shortage of DragonCon photo galleries (just Google "DragonCon 2012 photos' if you don't believe me). Below are just a few that I like for various reasons.
DragonCon Fan Gallery: Here you will find tons of links to fan run photo galleries through out the years. If you have a photo gallery, there are instructions on the page on how to get your gallery linked.
Firestorm Fan: It is no secret that Shag (Firestorm Fan's Head Chef and Dishwasher) is one of The Unique Geeks and the official TUG photographer. Last year he actually said "I just didn't take as many photos this year…" and then proceeded to upload over 700 images to his Flickr album. Proof there is no shortage of cool stuff to see at DC.
Dim and Wit – The Fairy Bros: I love themed galleries and seeing folks having a blast at DragonCon without a care in the world… Enter the Fairy Brothers! I saw these guys running around DC and just spreading smiles everywhere they went.
DragonCon Flickr Group Pool: There are some really awesome professional photos in this Flicker group pool… Bored at work? I just wasted 3 hours for you . Your welcome.
Mad Marv: Mad Marv gets mention here because not only does he have some really awesome professional photos, but he got to do something I haven't been able to do since the first year it was introduced… spend time in the Podcasting Track. He has some awesome shots from the big podcasting panels… I am jealous of Marv.
Be sure to check out our Facebook, Twitter, Listserv, and Google+ social media thingies.
Have a question for the directors or maybe something you want us to try and get info on? Then leave a comment, email us, or call the comment line/Skype.
Email: 50days[ at ]theuniquegeek.com
Voice mail: 813-321-0TUG (813-321-0884)
Skype: theuniquegeek
Facebook: facebook.com/TheUniqueGeek
Discussion Group: listserv.theuniquegeek.com
Subscribe via iTunes OR via Some Sort Of Other Feed Thingie