 50 Days Of Dragon Con 2013 (Day 23) – Facebook Friday – The Unique Geek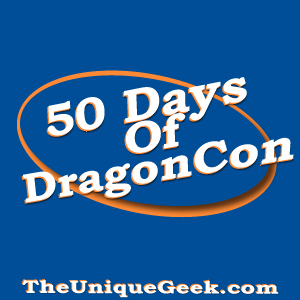 Time for another Facebook Friday…
X-Track – Home to the awesome and lovely Leigh – co-host of the 50 Days Of DragonCon Podcast
Costuming Track – A great track filled with costuming awesomeness including plenty of instructional panels.
Dragon Con Film Festival – Keep up to date with all of the great film submissions and panels.
American Sci-Fi Classics Track – Dragon Con home for the classics of the 60's, 70's, 80's, and 90's (that are not covered by some other track Star Wars for example)
Dragon Con 2013 Photo Shoots – Got a photo shoot you are planning (or know of one) post it here for folks to find.
Dragon Con TV – Home for the folks that bring you the stuff you watch while in line, waiting for a panel to start, or half-drunk/half-asleep in your hotel room.
DragonCon Facebook: The official official DragonCon page on Facebook. There are less trolls, but more dragons (and Batmen).
Have a question for the directors or maybe something you want us to try and get info on? Then leave a comment, email us, or call the comment line/Skype.
Email: 50days[ at ]theuniquegeek.com
Voice mail: 813-321-0TUG (813-321-0884)
Skype: theuniquegeek
Subscribe via iTunesORvia Some Sort Of Other Feed Thingie