 50 Days Of Dragon Con (Day 32) – Geek Girls Run – The Unique Geek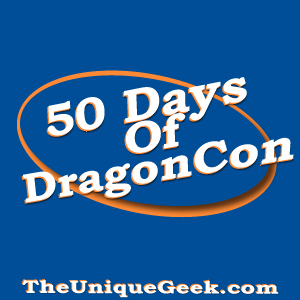 We are in the final stretch and about to hit that Dragon Con wall… the point where the DC finish line is so close yet so far and you just can't take the wait anymore.
To help you break through the wall and find your second wind, Leigh and Jon welcome Betsy and Janine to the 50 Days podcast.
Betsy and Janine, along with Caitlin (Bright Copper Penny), operate Geek Girls Run, a community for geek girls who just want to run.
They discuss geek running, costuming, running at Dragon Con, and the sexiness of the C-130.
Check out their Facebook page for info on their Dragon Con Friday Fun Run.
Get Janine's books everywhere or Amazon… which I guess is everywhere.
Be sure to check out our Facebook, Twitter, Listserv, and Google+ social media thingies.
Have a question for the directors or maybe something you want us to try and get info on? Then leave a comment, email us, or call the comment line/Skype.
Email: 50days[ at ]theuniquegeek.com
Voice mail: 813-321-0TUG (813-321-0884)
Skype: theuniquegeek
Facebook: facebook.com/TheUniqueGeek
Discussion Group: listserv.theuniquegeek.com
Podcast: Play in new window | Download
Subscribe: Apple Podcasts | Google Podcasts | RSS
Subscribe via iTunes OR via Some Sort Of Other Feed Thingie
The cast members in this issue can also be found here:
Geek Girls Run – Instagram – Twitter – Facebook – Website
Betsy – Twitter
Janine – Twitter
Jon – Twitter
Leigh – Twitter – Need Coffee