 50 Days Of Dragon Con (Day 39) – Elizabeth – Zombie Socks – The Unique Geek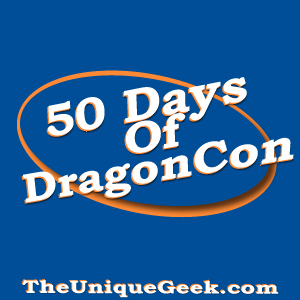 You know what they say… when the Leigh's away, the zombies play.
So while Leigh is off at the Dragon Con directors meeting, Jon invites in Elizabeth Stacy, creator/producer/writer/director/dish-washer of the Zombie Socks web series.
They discuss the beginning of an idea, how Dragon Con is helping make the next generation of film makers, the 48 Hour Film Project, and how not to keep on top of things happening in your home town.
Zombie Socks will be appearing the the zombie block of the Dragon Con Film Festival at 11:30 on Friday night.

Also, be sure to check out the 48 Hour Film project – One Last Time
Be sure to check out our Facebook, Twitter, Listserv, and Google+ social media thingies.
Have a question for the directors or maybe something you want us to try and get info on? Then leave a comment, email us, or call the comment line/Skype.
Email: 50days[ at ]theuniquegeek.com
Voice mail: 813-321-0TUG (813-321-0884)
Skype: theuniquegeek
Facebook: facebook.com/TheUniqueGeek
Discussion Group: listserv.theuniquegeek.com
Podcast: Play in new window | Download
Subscribe: Apple Podcasts | Google Podcasts | RSS
Subscribe via iTunes OR via Some Sort Of Other Feed Thingie
The cast members in this issue can also be found here:
Zombie Socks – Website (Coming Soon)- Blip TV – Facebook – YouTube

Jon – Twitter
Leigh – Twitter – Need Coffee