 50 Days Of Dragon Con (Day 14… Tardis Edition) – Caro – BritTrack (This time with the right file) – The Unique Geek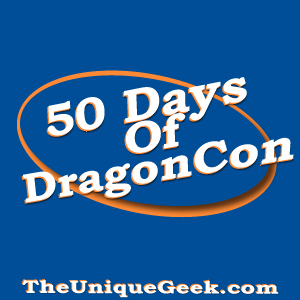 Chip chip cheerio! Leigh and Jon get in their MINI and go on a holiday to visit Caro, the head barrister of the BritTrack, for this episode of 50DoDC.
Today we discuss all things British, towel folding, and late night risque programming.
Then we jump in a Tardis and go back in time to post the right interview.
No, you are not hallucinating – this is a "double" post – I screwed up and processed and posted the interview with Rachel instead of Caro's interview. Given that every pod-catcher deals with file changes differently – the better option is drop the old post and add a new one. Sorry for the inconvenience. –Jon  
There is a new comment line just for 50DODC – (678) 960-8884
Be sure to check out our Facebook, Twitter, Listserv, and Google+ social media thingies.
Have a question for the directors or maybe something you want us to try and get info on? Then leave a comment, email us, or call the comment line/Skype.
Email: 50days[ at ]theuniquegeek.com
Voice mail: (678) 960-8884
Skype: theuniquegeek
Facebook: facebook.com/TheUniqueGeek
Discussion Group: listserv.theuniquegeek.com
Podcast (50_days_of_dragoncon): Play in new window | Download
Subscribe: Google Podcasts | RSS
Podcast: Play in new window | Download
Subscribe: Apple Podcasts | Google Podcasts | RSS
Subscribe via iTunes OR via Some Sort Of Other Feed Thingie
The cast members in this issue can also be found here:
Jon – Twitter
Leigh – Twitter – Need Coffee