50 Days Of Dragon Con 2017 (Day 4) – Zan And The Land Of 1000 Rooms – The Unique Geek
AKA Zan's Magical Marriott Carpet Ride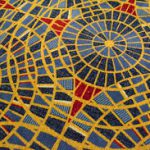 Zan pops into the 50 Days podcast for the 7th year in a row to discuss the Marriott Carpet Parade Group, volunteering as an Eternal, and how to get the best out of the Dragon Con Rooms Facebook group.
Also in this episode, we learn the value of not just having a back-up recording, but having one that doesn't sound like a B-9 Class M-3 General Utility Non-Theorizing Environmental Control Robot.
Zan can be found most of the time over at the Dragon Con Rooms Group and hanging with the Cult of Marriott Carpet. She can also be heard over at the Dragon Khan Report.
We really want to hear from you!
So call our 50DODC comment line  – (813) 321-0884
Also, be sure to check out our Facebook, Twitter, and Google+ social media thingies.
Email: 50days[ at ]theuniquegeek.com
Voice mail: (813) 321-0884
Skype: theuniquegeek
Facebook: facebook.com/TheUniqueGeek
Podcast: Play in new window | Download
Subscribe: Apple Podcasts | Google Podcasts | RSS
Subscribe via iTunes OR via Some Sort Of Other Feed Thingie
The Transcript (such as it is): Transcript