50 Days Of Dragon Con (Day 32) – Derek-stein's Monster – The Unique Geek
Where Horror Is Discussed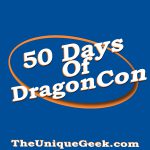 Lightning strikes and Derek suddenly appears at the podcast door!  He lurches his way in to talk about the Dragon Con Horror Track before murdering it in our game (spoiler alert).
More information on the Dragon Con Horror Track can be found on the web, Facebook, and Twitter.
Find the fan generated vendor guide map here: Floor 1, Floor 2, Floor 3
We really want to hear from you!
So call our 50DODC comment line  – (813) 321-0884
Also, be sure to check out our Facebook, Twitter, and Google+ social media thingies.
Email: 50days[ at ]theuniquegeek.com
Voice mail: (813) 321-0884
Skype: theuniquegeek
Facebook: facebook.com/TheUniqueGeek
Podcast: Play in new window | Download
Subscribe: Apple Podcasts | Google Podcasts | RSS
Subscribe via iTunes OR via Some Sort Of Other Feed Thingie
The Transcript (such as it is): Transcript